Asia Argento, a leading voice in the #MeToo movement, has been exposed allegedly paying a 17-year-old actor a hush money settlement for alleged sexual assaut.
From Free Market Shooter:
fmshooter.com
Overnight, news broke that Asia Argento, the Italian actress who was among the first to publicly accuse Harvey Weinstein of sexual misconduct, secretly paid hush money to a young male actor who accused her of sexual assault in the months following her shaming of the disgraced media mogul.
Former child actor, Jimmy Bennett alleges that in 2013, Argento – who was then 37-years-old – assaulted him in a hotel room when he was only 17.
Legal documents detail the sordid accusations against Argento. Bennett claims that the sexual assault was so traumatic that it affected his mental health and delayed his acting career.
Bennett alleges he arrived at the Ritz-Carlton in Marina del Rey, California to meet Argento in her hotel room on May 10, 2013 with a family member.
After Argento asked to be alone with Bennett, he claims that she gave him alcohol and shortly after, proceeded to kiss him, perform oral sex on him, and have intercourse with him.
After Argento presented herself as a victim of sexual assault and took a leading role in the #MeToo movement, legal documents claim that Bennett was reminded of his own assault.
Being such a prominent figure in the #MeToo camp, Asia Argento has directly impacted the credibility and reputation of the entire cause.
Earlier this year, Argento also gave a speech at the close of the Cannes Film Festival. Her diatribe focused heavily on Harvey Weinstein, those who allegedly enabled him, and others in the industry who had yet to be exposed.
Argento said:
Read more:
fmshooter.com
---
Posted Monday, August 20, 2018
---
This was also posted about 101 days ago.
Eric Holder Trying To Cash In Off #MeToo Victims!
Eric Holder might be running for president in 2020, but right now he's trying to make some big bucks. Holder is reportedly offering his legal services to big time #MeToo victims from Hollywood. As reported by
washingtonexaminer.com
Eric Holder is reportedly selling his services as a crisis litigator to Hollywood bigwigs who might come under fire in the #MeToo movement. According to Variety, the former attorney general — now a partner with the law firm Covington & Burling — pitched his "investigative services" to several Hollywood executives on Friday. Holder was among Covington & Burling's investigators who led the review of sexual harassment claims plaguing Uber's executive team in 2017. Their report led to the eventual firing of co-founder and former CEO, Travis Kalanick, and called for increased board oversight and a streamlined human resources process, specific to sexual harassment claims. Holder's two partners on Covington & Burling's #MeToo investigations team spoke to Variety about their plan to expand in Hollywood. "The lesson of Uber is it's vastly better to look at these issues proactively rather than reactively," Aaron Lewis explained.
Let us know what you think in the comments.
---
This was also posted about 144 days ago.
The Men Taken Down By #MeToo Are Fighting Back! Look What Was Just Announced!
According to a new report, fired CBS Host Charlie Rose will be hosting a series alongside other men taken down by the infamous #MeToo women's movement and it will include other disgraced stars such as Matt Lauer and Louis C.K. As reported by
thehill.com
Charlie Rose - whose PBS show was canceled following allegations of sexual harassment - is expected to star in a series where he interviews other men who have faced sexual harassment scandals, Page Six reported. The show would feature Rose alongside men such as comedian Louis C.K. and former NBC anchor Matt Lauer, who both had sexual harassment allegations lodged against them last year. According to Page Six, the show was pitched to writer and women's rights advocate Tina Brown as a "Netflix show," but a source close to the streaming service told Page Six that no one at Netflix had heard of the show. Brown, who was approached to produce Rose's show, turned down the job.
It's highly doubtful that this show will be allowed to air on any network. We can already hear the protestors lining up to decry giving these men a platform to speak against the allegations made against them. Twitter has already expressed their opinion of the possible show:
https://twitter.com/bradlarson_bc/status/989732149455503361?s=21
https://twitter.com/sendseantweets/status/989335938751979520?s=21
https://twitter.com/mattywenz/status/989729772811907073?s=21
https://twitter.com/dougdaulton/status/989720342187790342?s=21
https://twitter.com/pierceajohnson/status/989727106450915329?s=21
What do you think? Is this show a good idea? Should these men be given a platform to express their ideas? Please share and comment with your thoughts.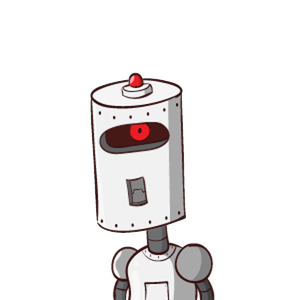 Baldwin
29 days ago
(report)
my ­b­est ­fr­i­e­n­d's s­ist­er-­i­n-­l­Aw ­m­A­k­es $74 ­ev­ery ­h­our ­o­n t­h­e ­c­o­m­put­er. S­h­e ­h­As ­b­e­e­n u­n­e­m­p­l­oy­e­d ­f­or t­e­n ­m­o­nt­hs ­but ­l­Ast ­m­o­nt­h ­h­er ­p­Ay­m­e­nt w­As $16505 just w­or­k­i­n­g ­o­n t­h­e ­c­o­m­put­er ­f­or ­A ­f­ew ­h­ours. ­g­o t­o t­h­is w­e­b s­it­e ­A­n­d r­e­A­d ­m­or­e ­g­o t­o t­h­is s­it­e ­h­o­m­e t­A­b ­f­or ­m­or­e ­d­et­A­i­l........... http://chilp.it/57eba7d
You are not signed it. Please comment on article to sign in.
---